Services
Coaching
Philosophy
Peakinsight offers global coaching services to organizations. Companies contract with us to help their leaders improve performance. We handle all types�of�coaching assignments, ranging from remedial�to transformational. We excel in providing 360-feedback and helping leaders develop new skills. We particularly enjoy working with�high-potentials as they�move�through key leadership transitions.
The Peakinsight Global Coach Community includes more than 130 business coaches working in 45 countries. We contract for�single coaching assignments as well as�large engagements. Our coaches are exceptional�senior practitioners at the height of their�game who choose to work independently yet appreciate opportunities to collaborate on large global projects.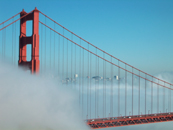 We are equipped to provide a variety of executive coaching and leadership development services. Our coaches understand the strategic and talent management challenges facing organizations today. We have extensive experience coaching executives in Fortune 500 and multinational firms.
Our global coaches�have experience in:
Executive assessment and coaching
Advising C-level executives
Global leadership development
360 feedback systems
Organizational design
Team coaching
Talent management systems
Succession planning & management
Change navigation
Creating a culture of innovation
Coaching supervision
Mentor coaching
Our network has�conducted research on executive coaching ROI for the past decade. We�presented some initial findings at SIOP in 2006 and EMCC in 2007.�Then we studied good vs. bad ROI cases in 2008.�After that our focus shifted to exploring the impact of coaching. Please contact coach@peakinsight.com if you�would like to participate in our ongoing research.�
Please visit the PARTNERS section of our website to view bios of some global coaches who are in our community.
If you are interested in contacting anyone or contracting with a group of� coaches, please�send email to coach@peakinsight.com or call the Peakinsight office at +1-970-247-1180.

Back to Top
Delivery Approaches
PACE Coaching
The PACE coaching program is designed to support executives facing critical business challenges and professional growth opportunities. It gives people a chance to take stock of their current situation, understand how they are viewed by key stakeholders, set goals for personal development, and receive coaching support while they take action to achieve those goals.
The program is conducted in two phases. The insight phase includes the following:
In-depth personal background interview
Stakeholder identification and analysis
Confidential interviews with 7-12 people
Full-day feedback and coaching session
Feedback report
PACE matrix to integrate information
Identification of growth opportunities
Co-creation of coaching plan
Three-way alignment meeting with boss
The coaching phase may last 6-12 months, depending on the nature of the development objectives and specific activities in the coaching plan.
Participant benefits include:
Compassionate support from a coach who challenges people to shape the lives they want to lead
Enhanced awareness about personal capabilities and how to leverage them for success
Expanded insight about stakeholder needs and expectations
Encouragement and guidance in learning or refining critical leadership skills
Opportunities to reflect on business challenges with an objective sounding board
Performance acceleration and the achievement of significant goals
Other�Coaching Services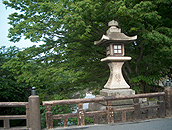 We offer a variety of other coaching services that are tailored to the needs of the individual and the company. While some coaches have their own specialties (e.g., psychological assessment, expatriate assimilation, cross-cultural training), all�have significant talent management experience as well.
We help organizations:
Develop future leaders
Grow and retain key staff
Leverage strengths in their people
Build collaboration and trust
Align teams across cultures
Cultivate congruence at all levels
Foster innovation and resilience
Overcome barriers to success
Compete in changing markets
Achieve sustainable results
Please contact Katherine "at" peakinsight.com to discuss your particular needs. If you are interested in contacting any�of the global�coaches, please send email to coach@peakinsight.com or call the Peakinsight office at +1-970-247-1180.

Back to Top


Tools
Interview Protocol
Stakeholder Map
PACE Matrix
Development Plan
PACE Program Evaluation (ROI)

Back to Top


Resources
Click on this link for a PDF of�"Coaching as Inquiry" - one of the white papers in our Insight series.
Click on this link for a�PDF of "Measuring & Maximizing the ROI of Executive Coaching" - a master symposium�conducted for�the Society for Industrial/Organizational Psychologists in 2006.
Click on this link for a PDF of�"The Evolution of Coaching from Charm School to ROI" - a 2006 presentation�to the American Chamber of Commerce in Japan.
Client Comments
"Katherine was able to analyze my leadership style and guide me to my own self discovery about what was effective and more importantly, what was leading to less than optimal results. Her approach was individualized and focused on achieving tangible changes that produced measurable impact. Several years later I am still referring to the notes from my sessions with Katherine and still growing as a result of my self-insight from her coaching support. It is indeed rare when one can gain a self-sustaining focus on leadership growth and maturity from working with someone for a relatively short time."
President, pharmaceuticals firm

"Katherine has valuable insights into the most effective ways of interacting with different people. Once I could visualize how my "one-size-fits-all" approach would be perceived by people with whom I interacted at work, I could identify what changes I needed to make in order to improve my relationships with each of them."
CFO, financial services firm

"Katherine is committed to digging deep with Executives in helping them attain break-away impacts in improved effectiveness. She helps you identify your passions and gifts and gain greater leverage from them for a more effective and rewarding experience."
Regional Director, computer firm
"Katherine does role playing to help me understand the pattern of my behavior. Then she suggests alternatives for me to consider. She is helping me change my behavior with my own motivation, step by step. I have never met such an insightful person. I sincerely appreciate her passionate and intelligent coaching."
President, life sciences firm

Back to Top