Services
Innovation

Philosophy
Where does innovation occur in your organization? How are people coping with ambiguity and dealing with rapid business changes?
We believe that corporations focused on a singular core competence need to change their approach, because nothing lasts forever. We will help you build innovation capacity in individuals and teams. We will encourage your leaders to foster appropriate risk-taking. Your people will invent new growth opportunities that secure your future.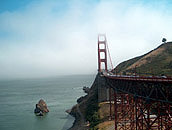 Many businesses are not only in long-term decline, but also are in denial. While conditions are gradually getting worse, leaders believe that everything will get back to normal soon. (Remember the frog which boiled to death because the water gradually heated up?) Businesses often become blinded by their past and present success. Their failure to take risks often leads to turnover in creative and entrepreneurial talent. Their culture is often one of complacency.
While Six Sigma efforts and the quality management focus over the past several decades has led to many incremental improvements, something different is needed today. People must develop new products and services for the future viability of the business. Innovation Horizons� services are designed to energize team contributions and leverage capabilities across the entire organization. We discourage status quo thinking and encourage risk-taking. We help clients create a culture of innovation.
Back to Top
Delivery Approaches

Coaching innovators
Our approach helps innovators identify their most/least preferred roles and gain appreciation for contributions made by other roles. After coaching, people can better leverage their own strengths and experience increased personal effectiveness. They develop interface/network skills to work with people who can play complementary roles. They structure innovation projects more effectively, facilitate better team innovation, and produce more innovations.
We begin by exploring various roles played by innovators and their teams, sometimes using the
Innovation Horizons� 360
to provide feedback on individual effectiveness in each area. These roles include:
Scout: Explore new frontiers to identify innovations and growth opportunities.

Inquisitor: Pursue in-depth inquiries to discover unique answers.

Networker: Cultivate personal relationships with key players to exchange significant information.

Collaborator: Facilitate cross-functional participation to enrich diversity in problem solving.

Catalyst: Engage in creative problem-solving that stimulates inventiveness in others.

Prototyper: Experiment with new designs to test performance under different conditions.

Builder: Drive process execution to create durable competitive advantage.

Evangelist: Communicate a compelling case for innovation that inspires action and wins support.

Challenger: Confront status quo thinking and take risks to bring about change.

Advocate: Promote the need for innovation to add value for customers.

Ecologist: Champion the need to eliminate waste and work toward sustainability.

Cultivator: Focus on continuous learning and improvement to help the organization evolve.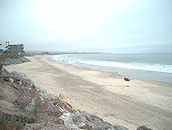 We may use other assessment tools to help people understand personal style differences, such as the MBTI or KAI. We sometimes assess communication and conflict behavior as well. We then use an imaginary pipeline to help people analyze the flow of innovation in their organization. Where innovation is most constrained, we identify ways to increase throughput. People set goals and develop a plan for their innovation journey. They identify potential mentors and other resources, often using suggestions from the Innovation Handbook. Some work on building a culture of sustained innovation.


Coaching innovation coaches
We work with a variety of internal and external innovation coaches. We equip coaches with a toolkit and expand their coaching repertoire. They gain a better appreciation of how innovation operates. They become more effective in dealing with innovators, teams, and situations involving innovation opportunities. With enhanced credibility, they are perceived to offer greater value as coaches themselves.
We begin by introducing coaches to the
Innovation Horizons� toolkit
, including the
360-degree feedback model
,
handbook
and
imaginary pipeline
. We explore approaches they are currently using to assess innovation. We work with actual situations they are facing to see how the new models might be useful. Participants engage in role-playing and practice coaching for each role.
Innovation action learning
Our
action learning
approach to innovation helps people see their innovation team as part of a system. They can identify missing roles that need to be assigned and/or developed. They are also able to surface and handle role conflicts more easily. With increased external awareness and enhanced relationships, they are better at scouting opportunities. They produce more innovative ideas and better solutions.
With innovation teams, we begin by using
360-degree feedback
and the
imaginary pipeline
to help innovation teams determine priorities for action. We often design workout sessions for innovators and teams in conjunction with our partners who offer training in creative problem solving or TRIZ methodology. The people work on team effectiveness issues while they generate ideas and invent possibilities for solving real problems.

Innovation systems
Our approach to innovation systems involves working with people to construct a pipeline that represents the flow of innovation in their organization. People determine where innovation is most constrained and then look for root causes. Issues such as diversity/inclusion and alignment are addressed head on. People look at the fit between the capabilities needed for innovation and the core competencies of the firm. The process often produces more cross-functional collaboration as well as shifting values to create a more nimble culture. Afterwards, the system tends to produce better results as well (e.g., more new ideas, reduced cycle time, more patents, sales, and profit growth).
We begin by using the
imaginary pipeline
with a small group of players to develop a preliminary understanding about how innovation is flowing in the organization. We may design innovation gatherings (e.g., bootcamps or
charettes
) to engage larger numbers of people in thinking about innovation constraints and opportunities. We use systems thinking to look at various complexities and interdependencies. We may work with
partners
to install a front end system for idea management or provide training in creative problem solving. Building an innovation culture involves commitment and reinforcement by top leadership, so that is addressed as well.
Back to Top
Tools
Imaginary Pipeline
Innovation Horizons� 360
Innovation Horizons� Coaching Modules
Innovation Handbook
Back to Top
Resources
Innovation at Work
Innovation Resources:
Supplement for ASTD Info-line on Innovation at Work
Click here to download PDF
.
Innovation Handbook
Send email to Katherine at peakinsight.com for information about ordering the handbook.
Innovation Guides
Send email to Katherine at peakinsight.com for information about ordering the individual guides for particular roles played by innovators and their teams.
Back to Top
Client Comments
"Katherine has great ideas! She has a wealth of resources (psychological, cultural, professional, personal, etc.) on which she can draw quickly and appropriately to illustrate points and ideas. She brings creativity to brainstorming and discussions, along with lateral thinking. I appreciate her clear and concise use of language, plus imaginative imagery."
Linda Laddin
Wise Resources Limited, Hong Kong
"Katherine has incredible insight into business problems and issues facing executives. She coaches executives on both strategy and strategy execution. She is thorough in exploring ideas and solutions. She has the ability to look at situations from a different perspective and craft a very innovative solution. She quickly builds relationships with executives based on trust and a passion to help others succeed. She coaches executives by providing insight and processes to improve innovation. I appreciate her unselfish willingness to coach others to become more successful."
Former Chair, ASTD
Back to Top