Services
Leadership Development

Philosophy
What kind of culture do your leaders cultivate? Where are leaders focusing their energy?

We believe that leaders can achieve more breakthroughs and transform organizations by developing a new mindset around growth and renewal. We encourage leaders to value and capitalize on diverse resources. We will equip your leaders to take principled action that inspires people to fulfill their potential. We help good leaders become GREAT ones.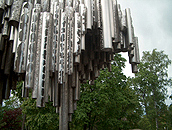 When businesses begin losing customer confidence and shareholder value, they may become targets for acquisition or extinction. While some leaders focus on quarterly financials, others focus internally on politicking rather than winning in the marketplace. Crisis management is common as people try to protect their turf and rescue the business. The culture is peppered with cynicism.

Their first challenge is getting the business back on track. For long-term survival, they need to develop healthy leadership at all levels. Our services are designed to energize leaders. We encourage clients to question practices, instill new values, and nurture generative leadership. We help clients turn their business around while creating a culture of hope.
The Peakinsight Global�Network includes over 100 business coaches working in 35 countries. Many of the coaches are skilled, bilingual�trainers who enjoy facilitating leadership development programs as well.�We contract for�single�programs as well as�large global projects.
Please visit the PARTNERS section of our website to view bios of some people who�are in the network.
If you want to explore how we might partner in the global delivery of your leadership programs, please�send email to Katherine "at" peakinsight.com or call the Peakinsight office at +1-970-247-1180.

Back to Top


Delivery Approaches
Coaching Leaders
Our approach to coaching leaders helps them gain greater personal perspective and clarity in their roles. They experience personal transformation and renewed energy. Their health and vitality is restored. People begin consciously walking their talk, living their own truth, expressing themselves more authentically. They achieve more personal goals as well as contributing more to their organizations. They experience moments of grace and become healthy role models for others.

We begin with a process of exploration, helping leaders increase their insight about their personal situation and the system they are operating in. We may interview colleagues or use the
Peakinsight360
to provide feedback on insight, vision, strategy, passion, purpose, people, and change. We conduct a stakeholder analysis to help leaders understand and leverage key constituencies. We may use a hero journey, career lifeline, or mental maps to help people understand particular influences in their lives. Our coaching process engages people in reflection about questions such as intention, choice, and mindfulness. Coaching may involve role-playing crucial conversations and interactions with stakeholders. Leaders dream about what they want to achieve in their lives and about what changes might be possible in the systems where they operate. Individual leaders set goals and develop plans for their leadership journeys. They identify potential mentors and other resources. They begin taking more courageous action.

Coaching Talent Builders
Talent builders inspire and equip others to increase leadership capacity in the organization. Our approach helps them identify healthy leadership practices for themselves and others. By investing in others, they convey confidence and retain key talent. They identify places where waste in one part of the system can be utilized as a resource in other areas, and shift talent accordingly. Their talent management efforts have a multiplier effect and contribute a legacy of future leaders who will grow the organization in healthy and sustainable ways.
We begin by helping clients analyze their system needs. We examine how they are currently recruiting and assessing talent to see if they are getting the desired talent. We may assist them by brokering resources, leveraging our network of
partners
to supplement their assessment, coaching, and leadership development efforts. We may assist them in developing their succession planning system, as well as do more strategic partnering with their stakeholders. We stress the power of positive reinforcement and look for ways to build systems that are more appreciative.
Action Learning
Our approach helps leaders learn from others and produces a greater appreciation for diverse perspectives. Leaders develop greater insight about available options and pathways. They make more connections with others and improve their matrix relationships. They develop better influencing strategies as well as boundary management capabilities. They recognize more possible options and are better equipped to transform ideas into action. Organizational benefits often include faster decision-making and the reduction of waste.
We try to inculcate�an abundance mindset based on the way living systems operate. We may design walkabouts to explore local system features(opportunities and constraints), scouting trips to look for practices used in other cultures/places, or activities where people can map their territories or networks. We emphasize mindfulness and the need for paying attention. We help people develop a better understanding of different time horizons and cultures. We help people construct mental maps. We work on collaboration or boundary management issues, as needed. We incorporate short term and long term business challenges into every design. We help people apply what they learn to other areas of their work.

Leadership Systems
Our approach promotes a greater appreciation of other living systems, as well as awareness of social and biosphere health issues. Healthy conversations contribute to greater personal clarity, courage, and mutual support among participants. People use a "health" metaphor to create new dreams and new stories. They may also learn to diagnose and treat unhealthy organizational systems. They rethink how corporate values can be reframed as living values. We go beyond individual/team performance consulting to look at issues involving the entire organization.�People focus attention on critical priorities, take risks, and act in alignment. People experience real breakthroughs and develop more sustainable forms of leadership. Through organizational learning, revitalization, and transformation their business grows healthier and outperforms expectations.
We offer
Whole-Scale
design capabilities and may
partner
with others to facilitate "
World Cafes
" and large scale events. We use dialogue to stimulate conversations about what really matters. Clients share moments of dissonance and identify what they want to work toward. We identify implications for corporate governance, values, and sustainability.
Back to Top
Tools
Peakinsight 360 for Change Agents
Back to Top
Resources
Please check back. White papers will be loaded into this section as they become available.
Back to Top
Client Comments
"Katherine is focused on meeting my needs first, but brings new ideas and insights in the process. She is very thoughtful, extremely creative, and has excellent judgment. She is hard working, always going the extra mile and contributing well beyond my expectations. She's also fun to work with!"
Manager of Executive Development, Hewlett-Packard
"Katherine establishes an easy, comfortable rapport, and then creates a conversation that ever-so-subtly leads to self discovery. It's an amazing phenomenon. Each of my managers and I created our own improvement plans. I've never seen a better example of turning the theoretical concept of 'getting people to embrace the idea of improvement' into a practical reality."
Senior VP, Hewlett-Packard Asia-Pacific
Back to Top