Services
Sustainability


�
Philosophy
Where is the waste in your organization? What are you paying for that you are not selling?
We believe that businesses and local organizations can take collective action to create more sustainable communities. We stimulate greater awareness about how organizations acquire, use, and dispose of precious resources. We will help you redesign systems to eliminate waste or transform it into a valuable resource for other ventures. Your waste can become investment capital to build competitiveness and ensure survival.

Some organizations are growing in an unsustainable manner and rapidly depleting natural resources in developing countries. Their short-term focus reflects no appreciation or concern for the long-term global ramifications of their actions. They have no incentive to reduce waste or change practices. Their growth mandate and success often produces a culture of entitlement.
Their evolutionary challenge involves rethinking their business model and doing more partnering to create value from waste. Eco Enaction services are designed to support environmental champions. We focus on eliminating waste and adding more value. We help clients implement more sustainable solutions and attract socially responsible investors while creating a culture of responsibility.
Back to Top
Delivery Approaches
Coaching sustainability advocates
Sustainability advocates are passionate proponents of environmental and social change. Many want to increase their personal effectiveness in navigating a complex web of relationships. Coaching sessions help people develop greater clarity about what they are trying to accomplish. Enhanced organizational savvy, impact, and influence skills translate into winning more support and accelerating project completion.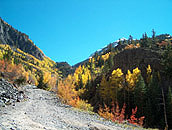 We frequently begin by helping them analyze stakeholders and their networks. We do role-playing to help people link their message to the needs and interests of other people. Where appropriate, we introduce the methodology developed by
ZERI
(Zero Emissions Research and Initiatives). We help people analyze their inputs/outputs and construct systems diagrams. We encourage the development of new business models. People set goals and develop a plan for their�journey. They identify potential mentors and other resources. They begin doing more to engage others in sustainability.
Coaching sustainability sponsors
Sustainability sponsors inspire and equip people to pursue projects associated with sustainability. Our coaching process helps them become more effective in leveraging organizational relationships to help others develop new partnerships. They become better role models. Their efforts produce multiple benefits for all involved, as well as leaving a personal legacy.
We begin by helping them identify other leaders of conscience as well as people who are moving in a sustainable direction. We help them link advocates together and build their network of resources. We may work on their personal impact and influence skills to help them deal with corporate antibodies. We may work on their coaching and mentoring skills. We introduce sustainability principles (e.g.,
ZERI
,
Natural Capitalism
or
biomimicry
) when appropriate.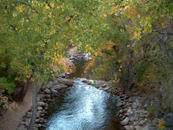 Sustainability�learning
Our
action learning
approach to sustainable development helps people increase their awareness of living systems as an inspiration for different ways of seeing and thinking. They are inspired to take meaningful action. They develop new business models to reduce waste and benefit communities.
We begin by introducing
ZERI
projects and principles to illustrate how a "no waste" philosophy can be translated into concrete implementation. After laying an
eco-literacy
foundation, we may introduce mental models and systems thinking. We may do walkabouts or other activities to build awareness about sustainability and develop perspective about local places.

Sustainable organizations
Our approach to sustainable organizations helps people realize the full potential of local places and communities. Using nature as a model and mentor, people begin looking for different sources of wisdom and finding lost knowledge. They explore value chains as well as waste chains. The development of more sustainable business partnerships leads to the revitalization of local communities as well as corporations. Together they create places where dreams become reality and corporations achieve triple bottom line results.
We often begin by introducing biological models for organization development and laying an
eco-literacy
foundation. We may design and conduct eco-
charettes
, engaging people in questions such as "What would nature do here?" and doing walkabouts to gain appreciation for local constraints and opportunities. We help them get in touch with the system as it is and envision how it could be. We may also help the group develop a "Glocal" (simultaneous global and local) sustainability focus for corporate values and action.
Back to Top
Tools
ZEROpoly: The Eco Enaction Game
Back to Top
Resources
Go to�SUSTAINABILITY LINKS for information about what others are doing in the area of sustainability.
Visit the INSIGHTS section to download�white papers and presentations on various topics related to sustainability.�For example, our "Corporate Greenings"�offer inspiration and insight about what people in organizations are doing to pursue sustainability's triple bottom line.
Click on this link for PDF of "Using Sustainability Frameworks to Improve the Triple Bottom Line" - a presentation to the Society for Organizational Learning Greenhouse�in 2004.

Back to Top