About
Our Values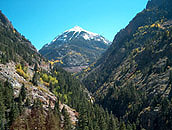 We expect clients to be delighted with our work. We want people to feel respected and affirmed by working with us. We are passionate about our values and expect them to be reflected in every aspect of our work:
Courageous leadership - We work on the edge of our comfort zone, confront social injustice, and challenge ourselves and others to take risks in pursuing significant goals.


Authentic action - We act with integrity and genuine sincerity, build trustworthy relationships, keep commitments, and model the changes we want to see in the world.


Collaborative learning - We ask lots of questions, build cross-disciplinary networks to foster the exchange of information, develop collective wisdom, and share knowledge.


Respect for diversity - We respect and appreciate differences, seek divergent views, listen to other perspectives, embrace other cultural approaches, and live in peace.


Sustainable living - We operate from a whole systems perspective in every aspect of life, maximize resource productivity, minimize waste, and safeguard the environment.