PARTNERS
Coaches
Virginia Williams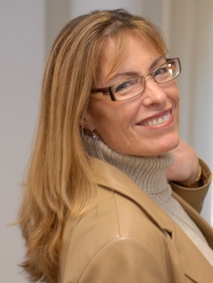 Virginia Williams specializes in executive coaching, business coaching & leadership training, team building, sales strategy, new business development and organizational performance. As an executive coach and leadership catalyst, Virginia works with leaders in executive roles, entrepreneurs and other business professionals. She enjoys working with leaders in transition – those entering a new challenge, taking on a new job, a promotion or seeking greater peace of mind, balance and professional success.
Virginia is a senior executive with extensive international experience. Coaching and leading teams to top performance, she has over sixteen years' experience in senior professional management in sales and marketing management and change management in highly competitive service industries. Virginia is known for her ability to energize others and to inspire hope and optimism. She is a global citizen with authentic leadership rooted in an inherent belief in human potential. Her coaching style is supportive, specific, challenging and catalytic.
Virginia is Board President of the International Coach Federation Switzerland (ICF), Head of ICF Suisse Romande chapter and Conference Chair of ICF European Coaching Conference 2008 (ICF ECC2008); Venture Coach and member of contest jury for McKinsey's Ventures 2004, 2006, 2008 & 2010 Business Plan contest (sponsored by McKinsey Switzerland and the Federal Institute of Technology (ETH) Zurich. She is an invited speaker and Executive Coach for W.I.N. 2004 & 2005 – Global Women's Leadership Forum and ICF conferences in Norway, Belgium and the USA. She is author of white paper "Peaceful Productivity® – a business success strategy to unleash Personal Motivation for Inspired Performance, Extraordinary Results and Peace of Mind."
Virginia earned an MBA from University California Berkeley, le certificat de la langue française, Université Paris Sorbonne, and earned the ICF PCC (International Coach Federation Professional Certified Coach) credential. She is a graduate of Newfield Network's "Foundations of Ontological Learning - Advanced Coach Training Program." Virginia has attended numerous professional coach training programs on a regular basis. She is bilingual English-French.
To engage Virginia in a lively discussion about success and relationships at work, at play and at home, ask about her trademarked philosophy Peaceful Productivity® and you are sure to come away with some new insights and questions to ponder. One of her favorite quotes is from Eleanor Roosevelt: "The future belongs to those who believe in the beauty of their dreams." What are your dreams?
Contact:
Peakinsight LLC
Phone: 970-247-1180
Email: coach@peakinsight.com

Back to Peakinsight Coach Network