PARTNERS
Coaches
Uday Khedkar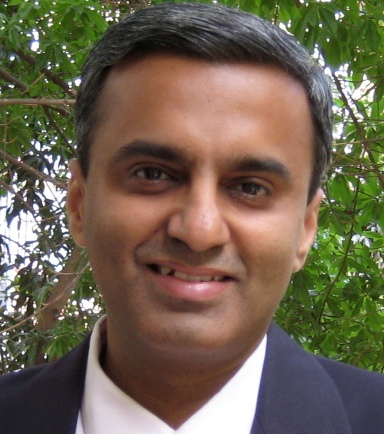 Uday Khedkar, B.E. MBA is an executive coach and facilitator of leadership transformation based out of Mumbai, India. In over twenty one years as a successful leader, he has the distinctive experience of working in corporate India across industries in various executive roles for a decade and subsequently transitioning to designing and delivering individual and group, global executive development programs and executive coaching for clients in private and public sectors. This makes his engagements down-to-earth, practical, and relatable to his clients. He specializes in working with individuals and organizations to create breakthrough results.
Uday believes that a mere focus on changing behavior does not cause transformation or a sustainable shift in a person's life. Instead if one looks at shifting or changing the mindsets, the impact can be longer lasting. Whilst he uses an eclectic mix of approaches in his coaching, the core involves the use of the Ontological Model.
Uday uses Ontological Coaching, which provides the client with new ways of 'seeing' which open up new possibilities for action and hence results. The client is taken through a discovery process of taking a close look at the language (listening and speaking, beliefs, assessments), emotions and the body, which hold the emotion and language in a particular disposition. Language, emotions, and the body are in dynamic interplay with each other and together form a way of being. Any shifts in way of being can generate completely new possibilities for action and breakthrough results.
Uday has worked with individuals and organizations in India, China, South East Asia, Europe & the USA extensively. His recent clients include Mckinsey & Co. and their clients in different industries, SKF, L&T InfoTech, BPCL, National Insurance Academy, Mastek and Abbott.
His credentials include a Master's degree in Management and a Bachelor's degree in Electrical Engineering from the University of Mumbai. He is a Graduate of the Ontological Coach Training Course conducted by Newfield Network, USA.
He studies and practices mindfulness meditation and yoga. He is a student of Hindustani Classical music (Vocal).

Contact:
Peakinsight LLC
Phone: 970-247-1180
Email: coach@peakinsight.com

Back to Peakinsight Coach Network