PARTNERS
Coaches
Tom Bepler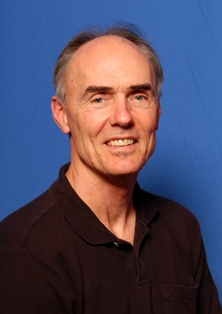 For more than 20 years Tom has been at the forefront in the field of transformational development. His work focuses on developing the mindsets, skills and performance of leaders, teams, and organizations to produce extraordinary outcomes. This is accomplished by employing a collaborative & comprehensive assessment to identify developmental opportunities, gaps and needed skill sets, then implementing targeted developmental initiatives that produce lasting results.
Tom has considerable experience in the areas of O. D., consulting, leadership development, and executive coaching. He was Co-Director of Pro-Action Associates- a premier training & development company in Silicon Valley during the dot.com days; Senior Consultant and Coach with JMJ Associates Ltd., Trainer/Facilitator with the Center For Creative Leadership, Program Lead at OBP (Outward Bound Professional- Leadership), and executive coach/consultant for a wide variety of companies, nationally and internationally. Tom's current work includes: Executive Coach for UC Berkeley Haas School of Business CED (Center for Executive Development), Genentech IT department as a consultant and executive coach; and numerous private clients.
Throughout his career, Tom has had the pleasure of serving a variety of clients from a number of different industries, in a number of different capacities, including: Apple, Bank of America, Citibank, Genentech, Oracle, Intel, Hewlett Packard, Shell, and Verizon, Applied Materials, Sun Microsystems, and many more. His expertise and experience focuses on transformational methodologies and results; effective communication & presentation skills; interpersonal skill development & strategic relationship building; inspiring and motivating others to committed action; increased self awareness and enhanced capacity of mind, body and spirit of a leader.
Tom earned a B.A. in English/Communication with a concentration in Education. He has worked in the U.S., Europe, Asia, Middle East, and South America. Tom is a certified Integral Coach (New Ventures West), Certified Somatic Coach (Strozzi Institute), Certified Lee Hecht Harrison Coach, certified Right Management Coach, a member of PCMA (Professional Coaches and Mentors Association), ICF (International Coaching Federation), and ASTD (Association for Training & Development).
Tom is committed to issues of leadership, community, and sustainability near his home in Santa Cruz. Tom is also an internationally recognized mountaineer - as a member of the 1985 American Baffin Island Expedition, he and 3 other climbers spent more than a month on a rock & ice wall completing the first ascent of the West Face of Mt. Thor.
Contact:
Peakinsight LLC
Phone: 970-247-1180
Email: coach@peakinsight.com

Back to Peakinsight Coach Network