PARTNERS
Coaches
Takao Suzuki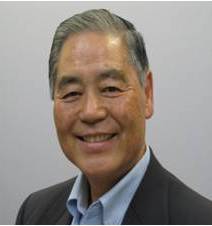 Takao Suzuki, Ph.D. is a seasoned executive coach with more than 30 years of professional experiences in a global scale. He is currently the owner and President of Suzuki Associates International, and specializes in assessment-based cross-cultural leadership and organizational transformation. His passion lies in his life-long pursuit of making a difference in high performance leaders and organizations.
Prior to his present position, he held executive positions both in profit and non-profit organizations, including: Director of Organizational Development for Values Technology (Scotts Valley, CA), Senior Consultant for Personnel Decisions International (Minneapolis, MN), Director for PDIís Tokyo Office (Tokyo, Japan), Vice-President for Barnum Associates International (New York, NY), as well as Clinical Director of Archway Communities (St. Louis, MO). He also served as an adjunct associate professor of St. Louis University, St. Louis, Missouri, and Sophia University, Tokyo, Japan.
The partial list of clients Takao served in various industries in the past includes: Microsoft, Hewlett Packard, Texas Instruments, Lucent Technologies, Agilent Technologies, Nortel, Motorola, Barclays Global Investors, Goldman Sachs, Morgan Stanley, Merck and Co, and Banyu Pharmaceuticals, Pfizer, Bristol-Myers Squibb, Eli Lilly, Acuson, Nippon Express, Wallenius-Wilhelmsen Lines, and many others. Dr. Suzuki has extensive international experience in Asia-Pacific (Japan, Korea, China, Taiwan, Indonesia, Singapore, Thailand, and Malaysia), US, Norway, UK, and Australia.
Takao has a Ph.D. degree in Counseling Psychology from Florida State University, Tallahassee, Florida; M.S degree in Counseling from the University of Scranton, Pennsylvania; LL.B (Law) degree from Sophia University, Tokyo, Japan; and a B.A. degree in Philosophy from St. Johnís University, Collegeville, Minnesota.
A global citizen with roots in the country of Japan, Takao enjoys interactive experiences with different people of different cultural backgrounds in different societies. Through sharing with them unique individual experiences of human life in different perspectives, he enjoys a continuum of making a life by taking his inner journey of personal growth in pursuit of the common goal of value-inspired higher human consciousness. Ask Takao about the joy and inspiration he has gotten from his personal experiences in different countries and different continents.

Contact:
Peakinsight LLC
Phone: 970-247-1180
Email: coach@peakinsight.com

Clients

Bayer
Bristol-Myers Squibb
EKC Technologies
Eli Lilly
Goldman Sachs
Hewlett-Packard
Lucent
Motorola
Nomura Research Institute
Nortel
Pfizer
Reuters
San Jose Arena
Texas Instruments
Wallenius-Wilhelmsen

Coaching approach

Takao believes that consulting is the process of understanding and empowering clients, may they be organizations, teams, or individuals, with tools, knowledge, and skills they need to develop themselves, and become more effective on their leadership. Effective consulting begins with forging a partnership with clients by building trust and demonstrating understanding of their needs in collaborative change initiatives.

Languages

Japanese and English

Back to Peakinsight Coach Network