PARTNERS
Coaches
Sara Ais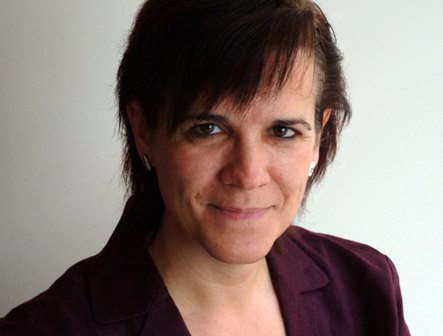 For the past 17 years Sara Ais has been involved in management and leadership development. She has been training and coaching executives, and facilitating team discussions on working and communicating effectively in diverse, multicultural environments. She has developed her work extensively throughout Europe and has also worked in Russia, Middle East, Africa, India, Central and South America, US and Canada, a total of 27 different countries to date. She holds an MD and is licensed/chartered as a clinical psychologist.
Her work experience background includes 5 years in clinical therapy. Over the last 17 years she has been involved in the corporate world where she has been able to apply the experience and skills developed as a psychologist to the context of today's organizations. She has focused on management and leadership development both in group and individual work, and within multicultural environments. For twelve of those years she collaborated with the Center for Creative Leadership, as an associate at the EMEA campus in Brussels.
Sara has experience in working with very diverse industries: consulting, finance/ banking, IT, hospitality, manufacturing, retail, pharmaceutical, utilities, and communications. She has worked with organizations in helping them to transition to new organizational cultures after mergers and acquisitions. She has been certified this year in the Walking the Talk Methodology (culture diagnostics and culture plan) and is the only authorized partner for Spain and Mexico.
She has worked as an executive coach with top level executives in large corporations, both in Spain and internationally. Some of her clients come from very diverse sectors: BBVA, Bancomer, Endesa, Telefónica, Mondi Packaging, BASF, BCG, Accenture, Philips, Diageo, Grupo Vocento, Air products, Alcatel Lucent, Deloitte, Orange, GSK, Sanofi Aventis, Grupo Abertis. She is a visiting professor at the Universidad Francisco de Vitoria in Madrid.
Her focus of interest and experience include the following: assessment of senior executives and directors, leadership development, executive coaching and mentoring, team building and facilitation.
Sara is married and has an 19-year-old son. They live in a small city, on the Mediterranean Sea, near the city of Barcelona. She enjoys being at home after all the travelling she does for work, but also likes to travel for good causes: she collaborates with an NGO and has travelled around the world with them serving in a variety of ways.
Contact:
Peakinsight LLC
Phone: 970-247-1180
Email:
coach@peakinsight.com
Back to Peakinsight Coach Network