PARTNERS
Coaches
Ramiro Ponce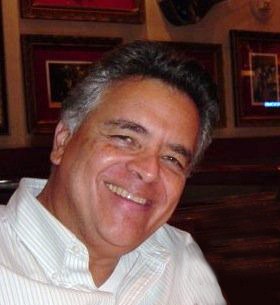 Ramiro Ponce is an executive coach, facilitator and consultant, whose areas of specialization include change management, executive coaching, leadership development and team building.
For over 20 years, he has developed regional and global leaders for diverse Fortune-500 enterprises in the financial services, high-tech, pharmaceutical and consumer products industries in Latin America.
He has developed, coached and inspired top executives and their teams in the LatAm region at Microsoft, Banco Santander, Nokia Systems Networks, Novartis, Citigroup, Amex, Roche, Wintherbotham Trust Company, Coca Cola, Telefónica, CARE, Exxon, Shell, Texaco, Mercer and Bayer, among other global corporations in the Latin America region having worked in México, Central America and the Caribbean, Colombia, Venezuela, Ecuador, Brazil, Chile and Miami Fla. USA. In many of these he has facilitated change management processes, as well as team and trust building processes.
Coming from a rich dual engineering & psychology professional background, Ramiro quickly empathizes with his clients, conveying a genuine sense of caring as a coach, while simultaneously diagnosing – with an engineer's eye - the systemic problems (Process – People – Culture) the organization is going through. He also quickly identifies and sharply focuses on the issues that block personal, team and organizational development.
He has taught as an invited Professor in diverse Masters of Science programs in several Latin American Universities, has acted as chair coordinator and keynote speaker for multiple regional human resources and coaching conferences, and has published diverse articles in specialized leadership, HR and coaching journals.
Ramiro, completely bilingual in English and Spanish, has a BS in Electronical Engineering and a BA in Psychology. He has completed post-graduate studies in Applied Mathematics at Stanford University, California USA and in Redecision Psychotherapy at the Western Institute for Group and Family Therapy in California USA. He dedicated 10 years to private clinical practice before becoming a coach. For 27 years he has been the CEO of Ponce & Associates based in Guatemala City where he lives with his wife and son.

Contact:
Peakinsight LLC
Phone: 970-247-1180
Email: coach@peakinsight.com

Back to Peakinsight Coach Network