PARTNERS
Coaches
Nur Gryskiewicz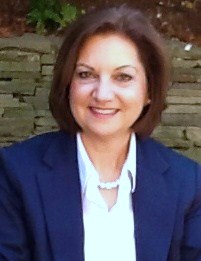 Nur is an executive coach and a leadership development specialist bringing a breadth and depth of diverse business experience combined with an academic background to her international professional practice. She offers 30 years of experience in executive coaching, assessment for development, and global management, delivering services worldwide to Fortune 500 companies, partnership firms, government and international agency clients.
Nur has been an executive coach with the Center for Creative Leadership since 1983. She is also an executive coach at the World Bank, the National Leadership Institute, and the United Nations Secretariat. As an executive coach, she is affiliated with the Executive Development Group, Duke Corporate Education, Encompass, Cambria Consulting, and Korn Ferry. Her corporate experience had been with a textile manufacturing company managing marketing research projects. She was also the co-founder and director of a successful career development consultancy business. As a tenured Associate Professor in the business school at the University of North Carolina in Greensboro, she taught in the undergraduate, MBA and management development programs from 1987 to 1999.
Nur has been working solely as an executive coach since 1999 where she brings a combination of her corporate, consulting and academic experiences to her coaching practice. She has worked with hundreds of managers and executives in multi-cultural settings around the globe who are transitioning into leadership roles with expanded responsibilities in Europe, Australasia, Africa, Middle East and the Americas. She works with senior executives from various industries including automotive, chemicals, engineering, finance, healthcare, information technology, pharmaceuticals, service and telecommunications. She helps executives achieve their vision of success in their current or future roles by translating strategic goals to specific tactical steps with an understanding of their day-to-day challenges as business leaders. By using assessments and providing objective feedback on their strengths and areas for development, she helps executives accomplish their goals through a development plan and action assignments that accelerate learning.
Nur has published numerous articles in scholarly journals and co-authored the chapter "Understanding Cultural Differences on the 360-Degree Feedback Process" in the book entitled Maximizing the Value of 360-Degree Feedback, published in 1998 by Jossey-Bass. She holds a PhD from the University of London in Organizational Psychology. She is a licensed applied psychologist and a Board Certified Coach. She is the past president of the Board of the Center for Credentialing and Education.

Contact:
Peakinsight LLC
Phone: 970-247-1180
Email: coach@peakinsight.com

Back to Peakinsight Coach Network