PARTNERS
Coaches
Michael Heah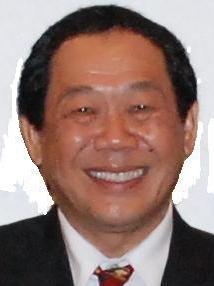 Dr. Michael Heah is the founder and CEO of Corporate Coach Academy and the founder of the Malaysian Association of Certified Coaches, a national coaching body that sets coaching standards and benchmarking for the industry. He is also an Adjunct Professor for University Utara, Kedah, Malaysia. He is the first Malaysian to become an International Coach Federation (ICF) Credentialed Professional Certified Coach. In addition, he is a Licensed Coach-Trainer from the International Coach Academy, another world renowned coaching institution.
Michael's contribution to coaching in Malaysia and in this part of the world is tremendous. Dr. Heah set up the ICF Malaysia Chapter and was its first founding President. He has been instrumental in helping many coaches in Malaysia to develop professionally, as well as directly supported business people and executives to improve their performance. He is a regular writer of a corporate coaching column in a leading Malaysian English medium newspaper, as well as the author of a unique case-study coaching book, 'Dialogue with the Coach'.
He is much sought after by many organizations as a speaker and coach-trainer as evidenced in his work with international agencies such as the Asia Pacific Economic Cooperation, European Union, PATA, World Tourism Council, and Indonesia and Vietnam Tourism Ministry. His corporate clients include some of the world's recognized names like Nokia, ING, Dell, Siemens, etc.
Dr. Heah has 30 solid years of hands-on professional experience gained at senior management positions in various industries, such as travel, tourism, education, franchise management, catering and retail.
Michael Heah has a Ph.D. in Hospitality & Tourism Management from the Irish International University; Masters in Tourism from University of Strathclyde; and Postgraduate Diploma in Organizational Psychology from the University of Lancaster.
Michael believes that everyone can be and should be a coach as long as they desire to be better than what they are right now. Coaching will unleash their potentials to be the best they can be. His passion and desire to share his coaching experiences both as a practising coach as well as a Master Coach/Facilitator has now been fulfilled in his personal blog. Check out his blogsite at www.mikeheah.blogspot.com.
Contact:
Peakinsight LLC
Phone: 970-247-1180
Email: coach@peakinsight.com
Back to Peakinsight Coach Network