PARTNERS
Coaches
Michael Frisch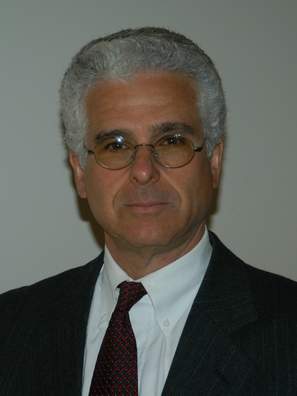 Michael's expertise covers many human resource topics, including competency models, executive development, training, succession planning, and performance appraisal. His primary focus is on delivering executive coaching, which he has been doing for over 15 years. He has worked with coaching clients in a wide range of industries, including financial services, pharmaceuticals, media/publishing, telecomm/high tech, manufacturing, and consumer goods. He also serves as a supervising coach and coaching instructor for both internal and external coaches.
Michael derives deep satisfaction from helping his coaching clients embrace new approaches to challenges and in so doing, fostering their professional growth. Versed in many assessment tools and a highly perceptive interviewer, he deepens his clients' self-insight, especially focusing on gaps between their intentions and their impact on others. Michael challenges his clients' thinking and assumptions in a direct but supportive style. He also has a well-honed ability to balance his clients' developmental goals with sponsoring organizations' agendas. Clear insights, savvy observations about organizational realities, real-time advice that adds value, and persistence in overcoming obstacles makes Michael's coaching a win-win effort for all stakeholders.
In the past, Michael held the position of Senior Consultant and Director of Coaching Services for Personnel Decisions International's New York operating office. Earlier assignments included consulting on training and career topics, and a full time role as Manager of Management Development for PepsiCo. He has also participated in large-scale organizational research projects on job analyses, employee attitudes, and validation of selection requirements.
During the course of his career, Michael has presented to professional groups, such as The American Management Association, the New York Chamber of Commerce, and the Human Resource Planning Society. Michael's publications cover topics such as interviewing, performance management, and coaching. Recent publications include a chapter in Individual Psychological Assessment, published by Jossey-Bass and an article, "The Emerging Role of the Internal Coach", in the Consulting Psychology Journal.
Michael received his Ph.D. in Industrial/Organizational Psychology from Rice University, his MS from Georgia Institute of Technology, and his BA from State University of New York at Binghamton. He is a member of the Society for Industrial and Organizational Psychology, and the American Psychological Association. Michael is a licensed Psychologist in New York State.
Contact:
Peakinsight LLC
Phone: 970-247-1180
Email: coach@peakinsight.com

Back to Peakinsight Coach Network