PARTNERS
Coaches
Marilena Beuses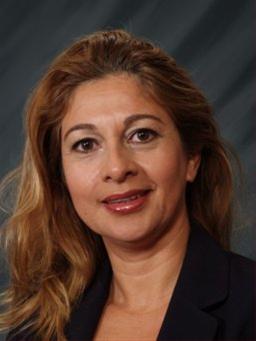 Marilena is an executive coach and leadership consultant with 18 years of experience working as a Human Resources Executive with Fortune 100 companies in the Latin American region and the USA. Her coaching style is a mix of strategy and proactive action. She gets her clients to achieve higher results than what they ever expect of themselves. She is very dynamic and incorporates real cases along with diagnostic tools in her approach with a client. She builds long lasting relationships with her clients, for whom she is a fundamental key success factor. She demands and trusts that clients will provoke shifts, encourages them to step out of the box, become creative and maintain momentum. A great networker, she teaches her executives the importance of having powerful meaningful communications, how to create a web of reliable interpersonal relationships, and lastly how to involve the organizations' best talent to maximize productivity.
Before joining the coaching community, she was a human resources Vice President for Citigroup and PepsiCola. Among her many challenges was covering their Latin America division, and managing their operations with responsibility for 23 countries. While an executive, she learned to cope with rapid change, how to manage cross functionally and across cultures, the challenges of mergers and acquisitions, downsizing of operations, recruitment of talent, management development, executive coaching, and teambuilding.
Among her clients are: Microsoft, Nokia, Sony Pictures, Discovery Channel, Hewlett Packard, Sara Lee, NASA, Citigroup, AstraZeneca, Amcor Pet, Bombardier, Banamex, Shell Oil, Chevron , Avaya and PepsiCo.
Marilena has a BA in Psychology and Sociology from Duquesne University and also received her MBA from the University of Michigan and is a Coach U graduate. She is a Professional Certified coach (PCC) from the ICF. She is a worldwide leader of Spanish speaking coaches through the ICF and is also part of the Executive Coaching Summit, a premier organization of 80 executive coaches from around the world.
Marilena is a native of Venezuela. She worked there for 10 years in the oil industry before initiating her international executive career. She now lives in Palm Beach Gardens, Florida with her husband and four stepchildren. Marilena is an avid scuba diver, cyclist, salsa and merengue dancer and yoga practitioner. She enjoys reading and is a sought after speaker for leadership conferences. She is also a volunteer for juvenile delinquents and gang prevention. Marilena has taught at University of Florida Executive Education center and Wharton Executive programs. Her mission is to change the world one leader at a time.
Contact:
Peakinsight LLC
Phone: 970-247-1180
Email: coach@peakinsight.com

Back to Peakinsight Coach Network