PARTNERS
Coaches
Karen Metzger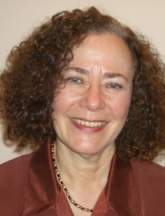 Karen has an extensive background in Executive Coaching, Management Development, Career Management and Career Transition Services. Internal and external Executive Coaching and coach training has been her key emphasis for over 10 years. Her clients span many business sectors including financial services, legal, insurance, technical and not for profit. She supervises executive coaches and serves on the faculty of iCoachNewYork/Baruch Zicklin School of Management Executive Education Program.
As an executive coach, Karen enjoys working with clients transitioning into new and higher positions, with clients targeted for succession development, and clients at risk of derailing. Using the coaching relationship as a dynamic tool for personal and professional growth, Karen combines her knowledge of human behavior with the practical realities of ever changing organizations and organizational goals. She works with top executives, emerging leaders and high-level managers to stretch their thinking, weigh their impact, understand and use their special talents to target development areas and implement actions. Maximizing strengths, overcoming performance hurdles and seeking an effective balance in light of organizational goals has been a strong emphasis in her coaching.
Karen was a Vice President in the Human Resources Department of Scudder Kemper Investments, a global investment management firm, where she provided executive coaching, team building, management consulting and training. Karen is a founding partner of Peer Coaching Partners that provides peer-coaching training within organizations.
In her own consulting business for over 25 years Karen has consulted with senior executives on leadership development, team building, performance planning, managing during uncertainty, managing change, and on an array of performance and interpersonal problems impacting performance and has developed workshops in many of these areas.
Previously Karen served on the faculty of Hunter College School of Social Work and directed a mental health program for New York State Department of Mental Hygiene. A graduate of Drew University, she holds a Masters from Columbia University and completed doctoral course work at City University of New York. Karen is a licensed Clinical Social Worker in New York State.
Contact:
Peakinsight LLC
Phone: 970-247-1180
Email: coach@peakinsight.com
Back to Peakinsight Coach Network