PARTNERS
Coaches
Jimmy Fischer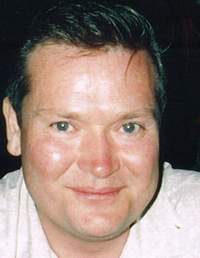 Jimmy Fischer established his own consultancy business, Psychological Consultancy Services Ltd. (PCS) in 1974. PCS is the longest established, privately owned professional business psychology consultancy in Ireland. His company has worked in almost every business area and throughout the public, private and state sectors and their very strong exposure at senior management and executive level over many years is the business' greatest qualification for coaching work.
Jimmy's coaching philosophy is summarised in a formula he developed for his business: (D + V + S) > R = C which translates into plain language as dissatisfaction with levels of current performance plus a clarity of vision and personal values for the future plus appropriate levels of support and self-belief being brought to a point where they are greater than the natural resistance and fear of change results in the probability of change being high. PCS has a clinical psychology underpinning to their work which allows their business consultants to act confidently in quite difficult situations. Jimmy uses cognitive and behavioural approaches to personal and professional development and a counselling model based on the joint problem-solving approach developed by Egan in Loyola University.
Some of Jimmy's recent clients include Apple, BMS, Boston Scientific, Cadbury, Coca Cola, Diageo, Elan, Electricity Supply Board, Pepsi, Schering Plough, Stiefel Laboratories, and Tesco. His consultancy has conducted projects in Ireland, UK, USA, China, France, Germany and Kenya over the years. Jimmy has a B.A. Honours degree from London University and a Masters degree in occupational psychology from Dublin City University.
Jimmy's Noble Purpose Statement is very simple : To be a transformational force in peoples lives. He has developed a highly coherent coaching strategy based on defining each person's Noble Purpose and working from that to develop high levels of Authentic Behaviour which are consistent with this Purpose. He is happy to discuss this approach in greater detail upon request.
Contact:
Peakinsight LLC
Phone: 970-247-1180
Email: coach@peakinsight.com

Back to Peakinsight Coach Network