PARTNERS
Coaches
Jesudas Andrade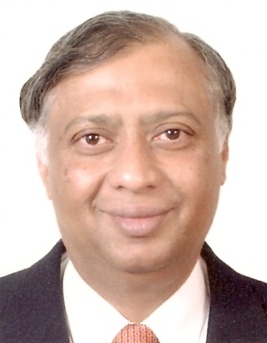 Jesudas Andrade is an executive coach with over 35 years of professional experience during which he successfully led multinational, multiregional and cross functional teams both in India and globally. He has a proven track record of over two decades effectively managing and transforming business units to achieve leadership in financials and resulting in increased customer satisfaction.
Jesudas has worked in global organizations such as Hewlett-Packard (pre/post Agilent), HCL-HP, NCR/AT&T, and Tata Unisys/Burroughs in the IT, financial automation and test and measurement space. In his career he predominantly managed business units focused on setting-up, transforming, growing and leading the organization directly and through channel support partners, business operations, education and training, supply chain/logistics and services sales. He has been associated with five large mergers/acquisitions/divestitures and successfully drove change through people to achieve goals and growth. He has traveled to over 40 countries and lived overseas, which included working with and coaching people from diverse cultures and nationalities in addition to having his own teams based in USA, UK, Germany and Australia.
His previous corporate assignments include Centre Head managing HP's largest Global Solution Centre; Director -Technology Services, Vice-President, HP Services India and General Manager, NCR /AT&T-Global Information Solutions. Jesudas also served on the Board of Directors of Hewlett-Packard Globalsoft Pvt Ltd in India.
Jesudas is an accredited CEO Coach from Coaching Foundation India (CFI) and a certified Coach-Marshall Goldsmith Stakeholder Centered Coaching. He also has the relevant certifications from Thomas International and Marshall Goldsmith Stakeholder Centered Coaching for DISC, TEiQ and 360 Assessment. As a former Fortune 50 senior executive experienced with the complex challenges of running successful businesses at an all-India as well as worldwide level, Jesudas knows the demanding expectations and challenges his clients face.
Jesudas has coached leaders within a global/regional/country context so that they can lead people of various diversities. Some of the areas include, assertiveness, change management, managing virtual teams, delegation, executive presence, collaborating and influencing in complex, global matrix organizations and merged organizations.
Besides entrepreneur MDs/CEOs, his clients include senior executives of leadership teams in large MNCs such as VPs, AVPs, Directors and General Managers in various sectors and industries. These clients are based not only in India but also in South East Asia, China and UAE.

Contact:
Peakinsight LLC
Phone: 970-247-1180
Email: coach@peakinsight.com

COACHING TOOLKIT:
CFI certified CEO Coach
Certified Coach-Marshall Goldsmith Stakeholder Centered Coaching
Thomas International PPA Practitioner
Thomas Emotional Intelligence (TEiQ)
Marshall Goldsmith Global Leader of the Future 360 Assessment

Back to Peakinsight Coach Network