PARTNERS
Coaches
Himanshu Jani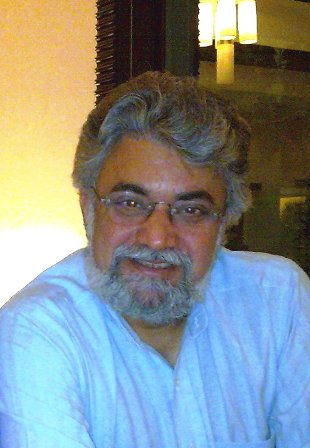 Himanshu brings a wealth of international expertise and over 35 years of practical strategic Human Resource Management experience to his coaching. He has led the Asia Pacific Human Resource and Learning & Leadership Development functions for two of Fortune's Top 100 technology companies as well as heading Human Resources for India. In these roles, he gained valuable expertise in design and implementation of large scale leadership development programs, organizational effectiveness consulting and managerial assessments across several countries.
He has coached and trained high potential executives and leaders across the Asia region and has also conducted several internationally acclaimed training programs. Himanshu is an empanelled master trainer for three worldwide consultancy groups. His recent leadership and consultancy work includes:
Change Management: Successfully facilitated and managed the transition of the regional operations vice-presidents and key business leaders at an Asia-Pacific level. ·
Leadership Development Programs: Designed, developed and implemented a top-level succession plan which resulted in the successful development of local national talent moving into key positions held by expatriates. ·
Employee Engagement & Business Excellence: Led the design and execution of an integrated employee engagement initiative which resulted in the highest country satisfaction survey scores for the global company.
Himanshu has worked with organizations of all sizes in a wide range of industries including manufacturing and diversified technology in India and several countries in the Asia Pacific region. He specializes in assisting organizations to identify, build, and deploy the talent they need to excel and gain a competitive advantage. Himanshu's mature executive presence makes him particularly effective in communicating with a cross section of leaders, including senior executives. His extensive experience gives him the comprehensive understanding and depth to partner with organizational leaders for business success, as well as being an insightful executive coach. Some recent clients include Hewlett-Packard, Agilent Technologies, JP Morgan, Cairn Energy India, TATA Sky and Alcatel Lucent.
Mr. Jani has a Postgraduate Diploma in Management from the International Management Institute in New Delhi. He also has a Postgraduate Diploma in Personnel Management & IR from the Faculty of Management Studies at Delhi University. His M.A. & B.A. (Hons) came from St. Stephen's College at Delhi. He also has an Advance Diploma in French from Delhi.
Contact:
Peakinsight LLC
Phone: 970-247-1180
Email: coach@peakinsight.com

Back to Peakinsight Coach Network