PARTNERS
Coaches
Gillian Khoo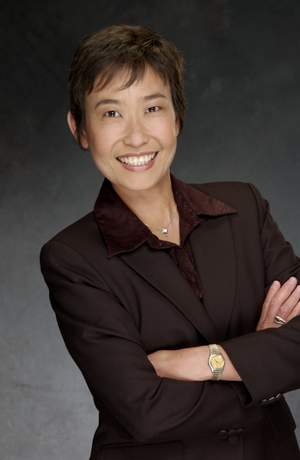 Dr. Gillian Khoo provides coaching and consulting to global, strategic, and enterprise leaders in the United States, Asia and Europe who must accelerate business results while navigating complex, ambiguous, and ever changing environments. She is passionate about global leadership development, executive transitions, and organizational transformation.
Clients value her ability to help them initiate courageous conversations, cultivate greater emotional and collaborative intelligence, build strategic alliances, and stay focused on the broader goal. What is unique about Gillian is her candor and compassion. Her "refreshing honesty and vulnerability" invites senior leaders to explore and embody critical qualities such as leadership presence and authenticity.
In addition, her systems approach enables her to key in on the subtle organizational issues that affect her clients, identify the necessary key stakeholders that must be attended to, and support her clients in staying focused on their strategic goals. Her mission is simple: To help her clients amplify their leadership skills and accelerate results while remaining relevant, adaptable, centered, and authentic.
Some of her clients include Cisco Systems, Deutsche Telecom/T-Mobile USA, Hewlett Packard, Space Systems Loral, Symantec Corporation, Capital One, Deutsche Bank, Pfizer Inc., Providence Health Care, the American Society of Association Executives (ASAE), the Los Angeles Small Business Development Network (SBDC), Matson Navigation, the California State Automotive Association, the Asian Women's Shelter, North Carolina State University, and the United States Postal Service.
With over 20 years of experience, Gillian has a unique background in executive assessment (pre-hire and promotion), global leadership development, succession planning, and organizational development. She previously worked for Personnel Decisions International (a top tier executive assessment and leadership firm) and started the Executive Coaching Practice at Fujitsu Consulting in Washington DC. She is able to share best-in-class leadership practices with her clients as a result of having worked across a broad base of industry sectors and with seasoned executives (CEO's, Managing Directors, Chancellors and Executive Directors) from for-profit and non-profit organizations.
Gillian holds a Ph.D. in Organizational Psychology from Colorado State University. An industry leader, Gillian was President of the Professional Coaches, Mentors, and Advisors (PCMA) in Northern California in 2009 and 2010. She has completed two marathons, rafted Class 4 rapids in Costa Rica, climbed Mt. Kailash (18,000 ft/5,600 m) in Tibet and enjoys swimming and hiking.

Contact:
Peakinsight LLC
Phone: 970-247-1180
Email: coach@peakinsight.com

Back to Peakinsight Coach Network