PARTNERS
Coaches
Gila Seritcioglu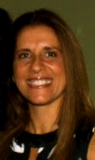 Gila Ancel Seritcioglu (MA, REAT,CSC, MCC), is a psychologist, an educationalist, expressive arts therapist, trainer, executive coach and consultant. Currently she works locally and internationally and is specialised in coaching the top leader and his/her executive team, high level executives, leaders, professionals, groups and organisations. She also has extensive experience in designing and implementing tailor made experiential trainings and workshops using creative techniques for organisations.
Gila works with the belief that all humans have an endless potential to discover their inner strengths and go beyond their existing limitations. She supports her clients to integrate their new awareness' and perspectives into their work and life experiences so that they may lead a more efficient and fulfilled life.
She believes that through coaching, leaders can make contact with their potential, leading to high impact and effectiveness, leveraging their talents to the utmost. She coaches leaders as an awareness and change agent to support them to gain new vision and perspectives on their challenges. She works with her clients to support them in realising their goals and to create new learning experiences that they can integrate into their lives to help drive progress and innovation.
Gila has more than 2500 hours experience in therapy and over 4000 hours of coaching experience with group executives and individuals. She has coached managing directors, CEOs, and general managers of top 500 Turkish companies and Turkish subsidiaries of Fortune 500 global companies.
Her client list includes: Procter & Gamble, Garanti Bank, Datateknik, Nestle, Philip Morris, Rotapas, Toshiba, Yıldız Holding, Four Seasons Hotels, Terakki Schools, ACEV Foundation, Fida Film, Danone Baby, Sony, Ferroli, InterPlastik, Sabancı Holding, Bristol Myers Squibb, Boyner Group, Telia Sonera, Iskenderun Energy, Azercell, Dell Computers, Nova Reklam, Royal Bank Of Scotland, Coca Cola, Novo Nordisk, PPG Industries, Nutricia – Danone, Vodafone, Google.
Her credentials include a CAGS degree in expressive arts: therapy, consulting & education by EGS University in Switzerland, master's degree in Education and a bachelor's degree in Psychology by the Bosphorus University in Istanbul – Turkey. She is a graduate of The International Gestalt Coaching Program (IGCP). She also has studied relationship coaching, coaching small systems and is a certified somatic coach through the Strozzi Instıtute.

Contact:
Peakinsight LLC
Phone: 970-247-1180
Email: coach@peakinsight.com

Back to Peakinsight Coach Network