PARTNERS
Coaches
Donna Sylvan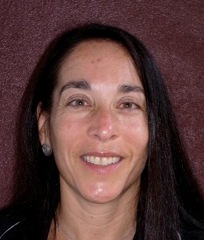 Donna is an organizational psychologist who collaborates with business leaders to create high performing organizations. She draws on her in-depth experience in organizational effectiveness, talent management, change management, leadership development, and coaching to identify opportunities to enhance the health and productivity of individuals and organizations.
Donna has over 20 years experience as a consultant and human resources manager. She is recognized for her ability to help managers focus employee efforts on the achievement of business results. She is skilled at helping leaders understand the big picture and identify critical details. She has experience with clients in a variety of sectors including utility, health care, retail, insurance, government, engineering, manufacturing, professional services, and education.
In her various consulting projects, Donna has proven her ability to help clients improve individual and organizational effectiveness. She designed and facilitated assessment systems that provided developmental feedback to supervisors, managers, and other high potential employees. She has coached executives and other leaders to improve their performance and working relationships. Donna's coaching experience includes stand-alone engagements as well as integrating coaching into her work with executives and managers implementing organizational changes and other initiatives. In addition, Donna designed and delivered workshops to help managers better understand their leadership style and its impact on others.
Dr. Sylvan's credentials include a Ph.D. in Organizational Psychology from Georgia State University and an undergraduate degree in psychology from the University of North Carolina at Chapel Hill. She is a licensed psychologist and a member of the American Psychological Association, The Society for Industrial/Organizational Psychology, Society of Consulting Psychology, and Human Resources Leadership Forum.
Donna values collaboration and learning. She enjoys partnering with others to discover the possibilities in complex and ambiguous situations and then working together to create used and useful outcomes. Donna is a Pisces and enjoys the water. Ask her about her experience with humpback whales.
Contact:
Peakinsight LLC
Phone: 970-247-1180
Email: coach@peakinsight.com

Back to Peakinsight Coach Network