PARTNERS
Coaches
Andrea Klincokova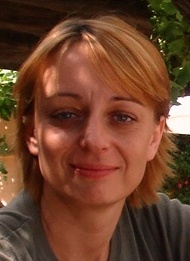 Andrea is a Slovak national who has lived and worked in the Czech Republic for over 13 years. She has had over 18 years of diverse sales, marketing, HR, training and consulting experience. Her current focus is one-on-one leadership and life purpose coaching and career transition management coaching, as well as leadership and self-development programs and trainings.
Andrea favours a collaborative and facilitative approach, challenging gently and illustrating options as appropriate, using a combination of co-active, solution-focused and systemic coaching methodologies and tools, together with life experience and relevant business experience. She is a champion of the Leadership Compass © model for leadership growth. She enjoys helping to maximize the leadership potential of her clients and demonstrating the positive effect this has on team dynamics and company profitability.
The Czech and Slovak republics are Andrea's home territory, from where she also coaches clients in other Central and Eastern European geographies, and also Russia and Dubai. These clients work in computing, electronics, telecoms, architecture, civil engineering, consultancy and banking, for companies such as PriceWaterHouseCoopers, Dell, Vodafone, Komerčni Banka, Tebodin and Sony. Much of the coaching for these clients is realised in international English as the de facto common business language.
Andrea worked for many years as a senior HR consultant specializing in creating management teams for multinationals locating in the CEE region for the first time. Cultural diversity and an instinctive understanding of the Slavic approach to life and business are particular passions. She was one of the founding members of the International Coach Federation Czech Republic chapter, and formerly president of ICF Czech Republic.
Like all Slovaks, Andrea is fiercely proud of her country and draws inspiration from its incredible rivers, forests and mountains. Ask her about climbing Rohače in August and finding a still pool surrounded by snow on the ground.

Contact:
Peakinsight LLC
Phone: 970-247-1180
Email: coach@peakinsight.com

Back to Peakinsight Coach Network