PARTNERS
Coaches
Alla Kuznetsova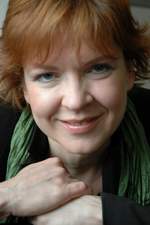 Ms. Alla Kuznetsova is co-founder and managing partner of "3wayC". Alla is a Russian born American citizen. She recently moved back to Moscow after 14 years of living in New York. She has over 10 years of managerial experience gained by working in the USA. She possesses advanced intercultural competencies, strong leadership skills, excellent coaching and mentoring abilities and unique expertise in instructional design of training programs for multinational ventures.
Ms. Kuznetsova was the administrative director of Columbia Genome Center from 1997 until 2002. She led a professionally and ethnically diverse team in building a high-performance organization. She also took on the responsibility of coaching the senior faculty on leadership issues and cross-cultural competencies, and mediating cross-cultural conflicts.
Alla consults global companies on issues of human resources' development and designs original training programs for corporate teams. She also acts as a personal coach for leaders and managers of companies. What makes her work significantly different from many other consultants and coaches is her unique cross-cultural approach to the challenges of global companies. Some of Alla's recent clients include Bacardi, Conde Nast, GM, Google, Johnson & Johnson, L'Oreal, Novartis, P&G, Pfizer, PwC, and Unilever.
Alla is a member of International Coach Federation (ICF) and American Society for Training and Development (ASTD). She actively participates in international conferences and seminars dedicated to development of human potential in organizations. Her credentials include three Master's degrees, two of which are from Columbia University. She graduated from the School of International and Public Affairs, Columbia University in 1994. Her most recent degree (2004) is in the field of Organizational Psychology and Leadership from the Teachers' College, Columbia University.
In her free time, Alla delivers cooking master-classes for local community groups and friends. She travels extensively all over the world and is proud to be the holder of an amazing recipe collection.
Contact:
Peakinsight LLC
Phone: 970-247-1180
Email: coach@peakinsight.com

Back to Peakinsight Coach Network