PARTNERS
Coaches
Vitor Sevilhano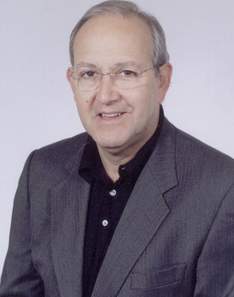 Vítor Sevilhano specializes in strategy and strategic management, followed closely by leadership development, high performing teams and communication. Management by values and competencies is also a field of interest. His knowledge of strategy gives him a good understanding of all aspects of business including leadership, human behavior in the firm, and relationships between leaders and subordinates. He understands the subject of high performance as well as the most important business levers, to make change and progress.
Vítor has 15 years of experience as a consultant and trainer, as well as extensive experience working in business. He is fluent in four languages: Portuguese, Spanish, English and French, which enables him to work with strategic management and other leadership issues that arise across cultures. Vítor founded his own company, Laboratório da Formação, SA in 2000. Prior to that, he held the Director's position at Portugal Telecom as Head of Corporate HR. He has served as a trainer and consultant for a business school in Lisbon, as well as founder and principal of a previous consulting business, Iberconsult.
He has a degree from the University of Lisbon in management. Vitor also completed the Advanced Management Programme at Insead (France), the International Teachers Programme at Manchester Business School (UK), and the accreditation in Coaching at Escuela Europea de Coaching (Madrid – Spain). Some of his clients include Nestlé, Sonae Sierra, Volvo, Banco Santander, Makro, EIB, mainly in Portugal, but also in Spain, Luxembourg, Greece, Brazil, and Germany.
Contact:
Peakinsight LLC
Phone: 970-247-1180
Email: coach@peakinsight.com

Back to Peakinsight Coach Network