PARTNERS
Coaches
Tara Butler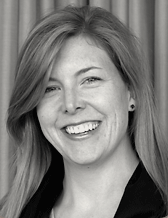 Tara Butler specializes in coaching, organizational and team assessments, and team development. She works with her clients to develop a clear leadership stake for the organization, team or individual and creates an accompanying Leadership Circumplex that aligns with the leadership stake. She takes a whole systems approach to her coaching and consulting and helps tie organizational deliverables to the greater vision, mission and leadership stake of the organization. She is passionate about creating high performance teams and uses the Patrick Lencioni 5 functions approach to high performance teams, which is based on creating trust, communication guidelines and agreements amongst a team in order to allow for unfiltered debate, true buy in, and accountability. Tara is also an expert in conflict resolution and negotiation and believes that great organizations must learn how to navigate through conflict in a constructive way that brings clarity and alignment to a team in order to achieve long term, sustainable results.
Tara was a Vice President and Executive Team member for 8 years at three different companies - PhotoDisc, Getty Images and Who's Calling - prior to establishing her own consulting and coaching company in 2000. Tara was responsible for training and development, sales and service, operations and acquisition integration in her various roles. Tara also was the Executive Director for one year at The Excellence Foundation, a non-profit that offered personal development and leadership curriculum. Tara has served 7 years on the Board of Directors for three non-profits, The Executive Network of Seattle, The Ceres Community Project and The Excellence Foundation. She was also on the Advisory Board of The Woods Creek Consortium for 2 years. Coaching and consulting clients of Tara include: Avanade, Starbucks, Getty Images, Onvia, PlayNetwork, Microsoft, OnRequest Images, Speakeasy, Quorum Review, Who's Calling, Optimum Energy, Greystone Consulting, Morgan Stanley Smith Barney.
Ms. Butler has a BA in English Literature from Kenyon College, Cum Laude, 1993, and Business Certification from University of Washington Business School, 1998. Tara assisted the Coaches Training Institute year long Leadership Program with founder Karen Kimsey-House in 2010.
Ms. Butler is also passionate about whole foods cooking, holistic health and wellness. She is the President of the Board of the Ceres Community Project that makes whole and healing foods for cancer patients and their families, as well as educates youth and adults about nutrition and cooking. Ask her about her vision to create an Eco-Retreat and Wellness Center.
Contact:
Peakinsight LLC
Phone: 970-247-1180
Email: coach@peakinsight.com

Back to Peakinsight Coach Network