PARTNERS
Coaches
Nobantu Mpotulo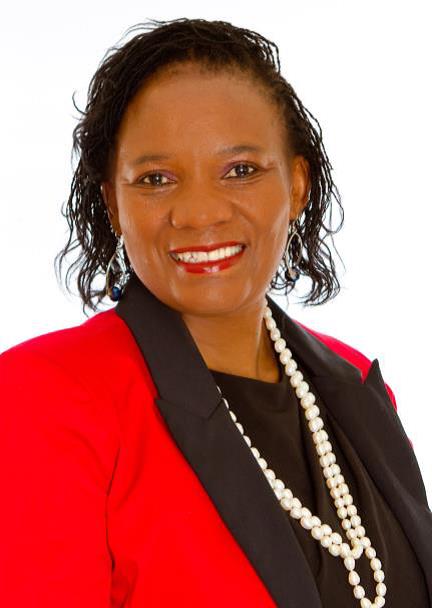 Nobantu Mpotulo from South Africa is an Executive Coach, Process Facilitator and an Organizational Development Consultant with over 25 years of experience across public, private, higher education institutions and non-governmental sectors. She boasts varied international exposure having studied in South Africa and the UK and has been awarded two career development fellowships in the US under the auspices of USAID. She is an Executive Director in two companies, Just In Time Solutions and Clutterbuck Associates. Nobantu is an Associate of Encompass LLC in the USA and Human Systems in the UK, and in South Africa she is an associate of Ernst and Young, Landelhani and Zenande Leadership Development.
Nobantu follows the agenda of the client in her coaching. Through probing questions and sharing just in time observations, she takes clients deep and helps them to identify their blind spots and embrace their shadows. They go deeper into the sub-conscious and unconscious levels and dance with what emerges providing a safe and open space for the coachees to do their work. She moves on a continuum of being non-directive and directive depending on what is missing in the client's system. She uses mindfulness practices in her facilitation.
Nobantu has been coaching executives and teams for eight years in the public sector, private sector, NGOs and universities. Her facilitation experience spans over 12 years. She developed a twelve month long accelerated leadership program for thirteen generals and senior management members of the Department of Defense in South Africa. She received certification as an Investors in People Standard Trainer in 2004. She is also a certified trainer of Coaching and Mentor Programmes under Clutterbuck Associates in the UK. Nobantu was a facilitator of Truth and Reconciliation Healing Workshops for victims and perpetrators of violence in South Africa. She was guest faculty in 2010 for the International Gestalt Organization and Systems Development. She facilitated a training program for Change Agents for a week in the Premier's Office in the Eastern Cape. She has trained mentors/ mentees and coaches/ coachees in organizations in the financial, mining, and public sectors, and was a facilitator and group coach for candidates of the African Leadership Development Programme under the auspices of NEPAD and GIBS in 2010.
Nobantu has an M.A. in Guidance and Counseling from Durham University, UK, a B.A. in Personnel Management from University of Fort Hare, South Africa and a Post Graduate Diploma in HR Management from University of Johannesburg, South Africa.

Contact:
Peakinsight LLC
Phone: 970-247-1180
Email: coach@peakinsight.com

Back to Peakinsight Coach Network