PARTNERS
Coaches
Ellen Wingard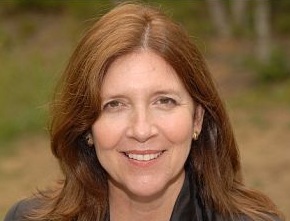 Ellen Wingard is recognized as an early innovator in the field of executive coaching and leadership development. Since 1982, Ellen has worked with senior leaders and their teams to achieve business results while promoting personal renewal and social responsibility. A sample of clients includes: Baystate Health Systems, Citizens Bank, Dana-Farber Cancer Institute, Diageo, Harvard Business School, Harvard Medical School, KPMG, MIT, Morgan Stanley, New York Times, Partners Healthcare, Novartis, Pfizer, Inc., PricewaterhouseCoopers, Sanofi-Aventis, St. Judes Children Research Hospital, UN World Food Programme, Visa, and Wells Fargo Bank.
A frequent speaker on leadership, Ellen has been featured on NPR Marketplace, Committee of 200, the Babson Executive Education Program and the Fletcher School International Program at Tufts University. Ellen has a Bachelor's degree from Boston University, a Master's degree from Antioch University and extensive post-graduate training in systems thinking, executive assessment, mindfulness-based stress reduction and negotiation skills.
As a member of Executive Committee of the Women's Leadership Board, Harvard Kennedy School, she is actively involved in global projects to advance women's leadership initiatives in the public and private sector. Ellen is the co-editor with Lin Coughlin and Keith Hollihan of the Wiley/Jossey-Bass book Enlightened Power: How Women Are Transforming the Practice of Leadership, published in 2005. Ellen recently joined the board of World Pulse Media, (www.worldpulse.com) a web-based interactive global technology clearinghouse designed to promote humanitarian health initiatives.
Contact:
Peakinsight LLC
Phone: 970-247-1180
Email: coach@peakinsight.com

Back to Peakinsight Coach Network