PARTNERS
Coaches
Diarmuid Ryan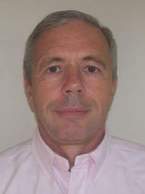 Diarmuid Ryan brings nearly 30 years' experience to global human resources, and is recognized in multiple continents for developing leading edge talent management practices including competency frameworks, performance/potential matrixes, personal growth plans, executive coaching and leadership development programs. In particular, Diarmuid is known for his ability to resource, identify and develop high potential employees, and serve as a trusted and influential coach to CEOs and colleagues.
Diarmuid began his career in the hospitality industry in Ireland, Bahrain, Saudi Arabia and the UK with the Trust House Forte group and Intercontinental Hotels Corporation. He then joined PepsiCo in Cyprus and then moved to London, Louisville and New York. Diarmuid then returned to Ireland where he led the human resources function for the largest supermarket retailer in Ireland, Dunne's Stores, then Waterford Crystal Ltd, where he implemented a new resourcing and development strategy that included a coaching process for managers.
Diarmuid then became a principal consultant responsible for business development and delivery of services as an associate of Lominger International in Europe, the worldwide leaders in developing and implementing talent management solutions. He has now rejoined the Lominger Inc as an Associate in Europe. His clients have included such 'Blue Chip Companies' as PepsiCo, Kraft Foods, Allied Domeq, The Irish Civil Service, DairyGold, Waterford Crystal, Dell Computers, ASCON Construction and most recently Diageo and Wyeth.
Most recently, Diarmuid, as Senior VP of Human Resources aligning human resources and business strategies to resolve structure, improve marketing, increase sales and profits, and elevate leadership and talent at JohnsonDiversey, a global leader in commercial cleaning and hygiene products. He also implemented a leading edge People management process that included an in house coaching program.
Diarmuid has an MA in Manpower Development and a Post Graduate Diploma in Personnel Management from the University of Westminster, London, and a business degree from the University of Toledo in Ohio. He also is a fellow of the Chartered Institute of Personnel and Development (UK), a Lominger and TRACOM Associate, and has a certificate in Leadership Coaching.
Contact:
Peakinsight LLC
Phone: 970-247-1180
Email: coach@peakinsight.com

Back to Peakinsight Coach Network