PARTNERS
Coaches
Dennis Jørstad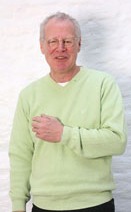 Dennis Jørstad specializes in one-on-one coaching through his program called ROCS (Return of Coaching Structures) to address client agendas at all levels. ROCS offers a comprehensive framework for leadership development based on CTI's Co-active Coaching dialect and a multidimensional structure.
His clients begin with a set of Professional Primary Focus Goals, then progress through modules called Grounding, Moving Boundaries, Building the Future, and Consolidation – working in parallel with a 7-step model called "Your Bigger Life." Dennis helps leaders focus on the following areas over the course of a year: (1) Goals, customers, profit and turnover, (2) Strategy, tactics and deployment, (3) Delegation and grooming of employees/partners, and (4) Understanding your mandate or mission (including "Manage your boss"). He uses ROCS to ensure forward momentum and sustained learning.
Dennis is relentless about asking direct and challenging questions. His catalytic coaching style has a huge impact on leaders. Over the past 10 years, he has coached executives in a variety of international companies, including Aker Kvaerner, FMC, Ramboll Oil and Gas, Bekk Consulting, Ementor-Eterra-Atea, Ray and Berndtson, KPMG, Simrad Optronics, University of Tromsø, The Oslo School of Architecture and Design –University Level and Norfund.
He started his career in the hotel industry in Paris, and later went to The Swiss Hotel School in Lausanne, Switzerland. After 11 years abroad, Dennis took his family back to Norway, where he started a new career in the IT industry with companies like NCR, IBM and Sun Microsystems. He performed various leadership roles in marketing, product management and sales for 25 years. At the threshold of maturity, Dennis started his third career as a Co-active Coach trained by The Coaches Training Institute (CTI) in 2001. He established CoachSpace in Oslo, then co-founded Coachsenteret in 2006. Dennis initiated and served on the board of directors for the Co-active network in Norway and later led the International Coach Federation's Norwegian chapter, which eventually turned into ICF Nordic (Denmark, Finland, Iceland, Norway and Sweden). Dennis also took an active part in the 2005 ICF European Coach Conference in Tønsberg, as Track Manager for the 1st European Research Symposium. With more than 2800 coaching hours, Dennis holds a PCC, Professional Certified Coach, from the ICF.
He has a Hotel Management Certificate from Ècole Hôtelière de la Société Suisse des Hôtelièrs, Lausanne, Switzerland.
Contact:
Peakinsight LLC
Phone: 970-247-1180
Email: coach@peakinsight.com

Back to Peakinsight Coach Network