PARTNERS
Coaches
Dayna Fellows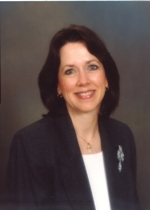 Dayna Fellows is a highly energetic and innovative executive coach and facilitator, focused on helping managers and leaders identify and bridge the gap between their realities and perceptions of today, and their vision of success for tomorrow and beyond. She offers more than 35 years of professional experience and advanced study in leadership development, management training, team dynamics, and organizational effectiveness, delivering a range of consulting services in both the private and public sectors. She is a dedicated researcher, writer, and speaker on human capital planning and performance, with particular emphasis on the challenges and opportunities of global and virtual teams.
Prior to starting her coaching and facilitation practice, Dayna's professional career was equally divided between the telecommunications and finance industries with MCI, GTE, and Fannie Mae. She has helped officers and directors analyze and articulate their workforce vision and strategies, select and implement the best professional development programs for their current and potential workforce, and establish the metrics and reporting practices needed to measure and refine those practices for optimal ROI.
Since 2001, Dayna has been in private practice, serving organizations in the private, public, and not-for-profit sectors. She has coached more than 350 professionals in 23 countries. Clients include the Fannie Mae Foundation, Accenture, Bureau of the Public Debt, U.S. Department of Justice, FERC, Hewlett Packard, NASA, Inova Health System, the Defense Threat Reduction Agency, National Industries for the Blind, General Dynamics, the National Institutes of Health, the Asian American Justice Center, EEOC, The Humane Society of the United States, USUHS, the Metropolitan Washington Council of Governments, NIST, the World Bank Group, USAID, NAPABA, and GSA, as well as other public and private sector businesses.
Dayna has a B.A. in Interdisciplinary Studies from The Catholic University of America. As a lifelong learner, Ms. Fellows is a member of numerous local, national, and international professional organizations focused on education, leadership development, and performance improvement. She is also the founder and principal of a non-profit enterprise, Where Two or More Are Gathered, offering pro bono coaching, facilitation and conflict resolution services to leadership teams of faith-based organizations.
Contact:
Peakinsight LLC
Phone: 970-247-1180
Email: coach@peakinsight.com
Back to Peakinsight Coach Network