Events
Speaking & Training
2017 Engagements
February 2017 in Seattle, Washington
Coaching the Culturally Different
SCP Conference: The Next Wave of Leadership
November 2017 in Tarrytown, New York
Coaching Global Leaders (table discussion)
CoachSource Worldwide Coaches Forum
2016 Engagements
July-September 2016 in Durango, CO and Washington, DC
Coaching Skills and Tools Program
ACTP with Goldvarg Consulting Group
2015 Engagements
May 2015 in Orlando, Florida
Expanding the Role of Coaching to Serve the World
Association of Coach Training Organizations (ACTO)
2014 Engagements
May 2014 in Washington, DC
What is Global Coaching?
ATD International Conference & Exposition
October 2014 in Seoul, Korea
What is Global Coaching?
APAC Coaching Conference
2013 Engagements
March 2013 in Pittsburgh, Pennsylvania
Cultural Blindspots in Global Leadership Assessment and Development
Global Assessment Summit
April 2013 in Houston, Texas
Global 360 Challenges
22nd Annual Conference of The Society for Industrial & Organizational Psychology
May 2013 in Rio de Janeiro, Brazil
The Dilemma of Coaching Across Multiple Cultures
Global Forum on Executive Development & Business-Driven Action Learning 
October 2013 in Washington, DC
Being Global Coaches
ICF Advance 2013: Cultural Competency
2012 Engagements
April 2012 in San Diego, California
What the Bleep Do We Know About Developing Global Leaders?
21st Annual Conference of The Society for Industrial & Organizational Psychology
May 2012 in Denver, Colorado
The Art and Science of Great Coaching
CPLP Forum at the ASTD International Conference and Exposition
May 2012 in Denver, Colorado
What the Bleep Do We Know About Global Leadership and Multicultural Effectiveness?
ASTD International Conference and Exposition
August 2012 in Boston, Massachusetts
Global Competencies Revisited
Global Leadership Summit
September 2012 in Singapore
Being Leadership
2nd Asia Pacific Coaching Conference
October 2012 in London
Exploring Our Paradoxes as Global Coaches
International Coach Federation Global Conference
2011 Engagements

February 25, 2011 in Shangai, China
Challenges Executives Face in Building a Coaching Culture
First China Executive Coaching Conference
April 15, 2011 in Chicago, IL
Lead the Green Evolution in Our Organizations
Society for Industrial/Organizational Psychology Conference
August 12-13, 2011 in San Antonio, TX
Global Leadership Development Challenges
Academy of Management Conference
2010 Engagements
February 5-7, 2010 in Scottsdale, AZ
Global Executive Coaching that Makes a Difference
Society for Consulting Psychology
Mid-Winter Conference for APA Division 13
March 26, 2010 in Minneapolis, MN
Resilient Leaders in Troubled Times
ASTD Twin Cities Chapter
April 14, 2010 in Omaha, NE
Resilient Leaders in Troubled Times
ASTD Nebraska Chapter
May 17, 2010 in Chicago, IL
Lead the Green Evolution
ASTD International Conference & Expo
2009 Engagements
August 9, 2009 in Chicago, IL
Using Appreciative Inquiry in Community Design for Sustainability
Academy of Management 2009
September 9, 2009 in Tokyo, Japan
Resilient Leaders in Troubled Times
American Chamber of Commerce in Japan
September 12, 2009 in Tokyo, Japan
Tasty Bites of Coach Salon Wisdom
International Coach Federation in Japan
2008 Engagements
March 14, 2008 in San Diego, CA
The Power of Purpose
Association for Managers of Innovation
Nov 18-Nov 25-Dec 2, 2008 online
Essentials of Going Green
Webinar series for ASTD
2007 Engagements
January 24, 2007 in Kobe, Japan
The Evolution of Business Coaching
Sponsored by Kobe University
April 2, 2007 in College Station, Texas
Using Appreciative Inquiry to Help Communities Envision a Sustainable Future - a presentation at  the First International Conference on Sustainable Urbanism held at Texas A&M University
August 9, 2007 in Amsterdam, Netherlands
A Tale of Two Communities: Creating a Sustainable Future
A presentation at the Association for Managers of Innovation (AMI) meeting on Innovation for Sustainability
October 11, 2007 in Stockholm, Sweden
Measuring & Maximizing the ROI of Executive Coaching
A workshop conducted with Margareta Neld at the 15th European Mentoring & Coaching Council
October 26, 2007 in Kansas City, Kansas
Panel Discussion on Corporate Innovation
SIOP Leading Edge Consortium on Enabling Innovation
2006 Engagements
April 11, 2006 in San Francisco, California
Executive Coaching ROI Workshop
Sponsored by Northern California Human Resources Association

April 12, 2006 in San Francisco, California
Executive Coaching ROI Presentation
Sponsored by Golden Gate Chapter of ASTD
May 5, 2006 in Dallas, Texas
Measuring and Maximizing the ROI of Executive Coaching
Annual SIOP Conference
May 19, 2006 in Golden Valley, Minnesota
Facilitating Organizational Change Presentation
Sponsored by Twin Cities Chapter of ASTD
June 5, 2006 in Tokyo, Japan
Executive Coaching ROI
Sponsored by Coaches of the Roundtable
June 7, 2006 in Tokyo, Japan
The Evolution of Coaching from Charm School to ROI
Sponsored by American Chamber of Commerce in Japan (ACCJ)
October 28-29, 2006 in Durango, Colorado
People Changing Their World 2006: Sustainability Quest
Katherine Holt discussed the use of Appreciative Inquiry in developing a 25-year community vision. She also facilitated discussions about several case studies (Nike, Wal-Mart) related to sustainability. 

PLEASE NOTE: Some of these presentations have been posted as "Insights" on the Resources section of website.
Awards
Katherine Holt was honored at the 2012 convention to become one of ASTD's first two CPLP Fellows in recognition of her leadership and volunteer efforts to professionalize the training industry through establishing the CPLP certification program.
Holt Receives Bliss Award from ASTD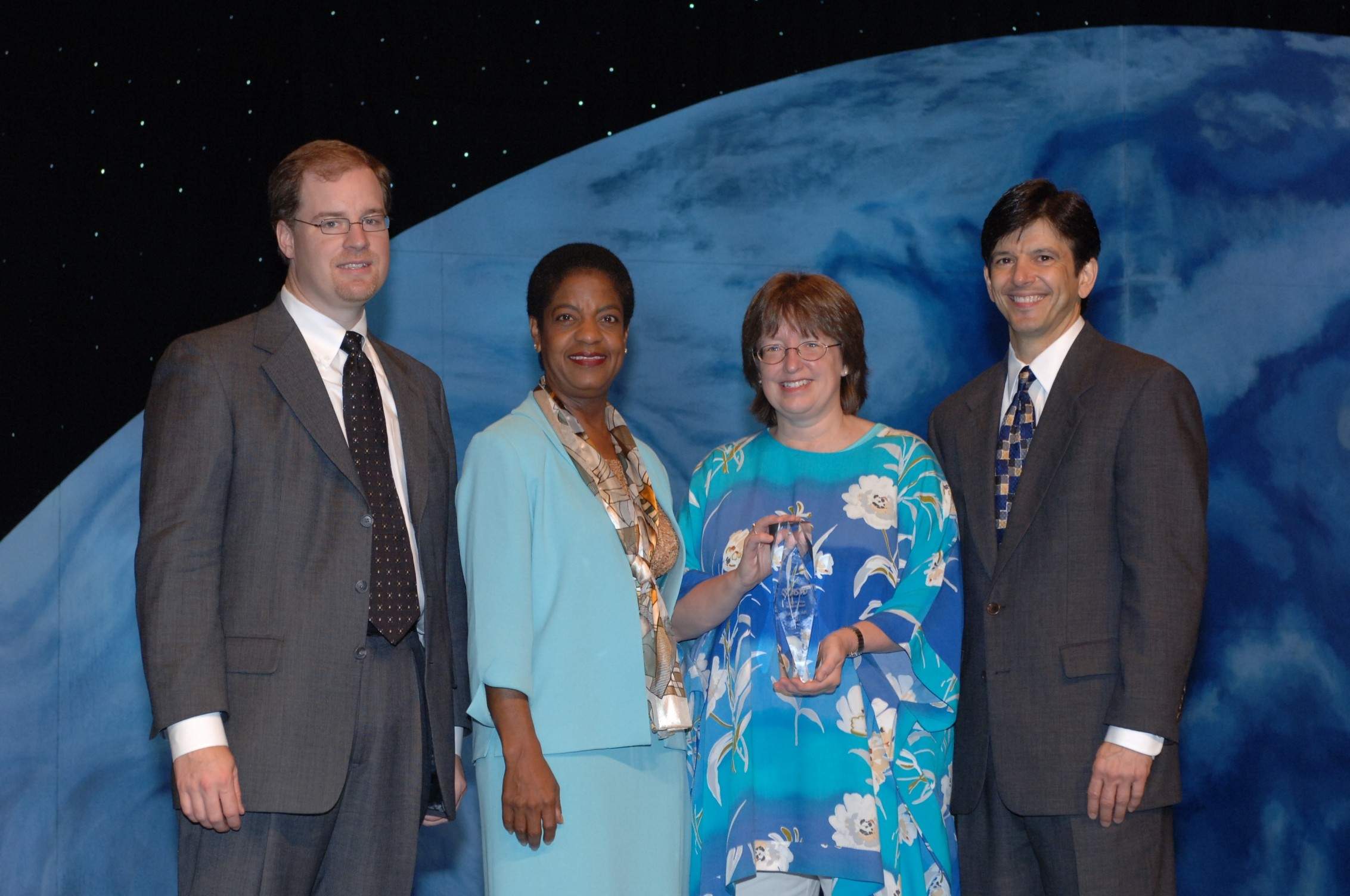 Katherine Holt was chosen to receive the 2005 Gordon M. Bliss Memorial Award from the American Society for Training & Development (ASTD). To download a PDF copy of the page that was published in the ASTD conference program, click here.